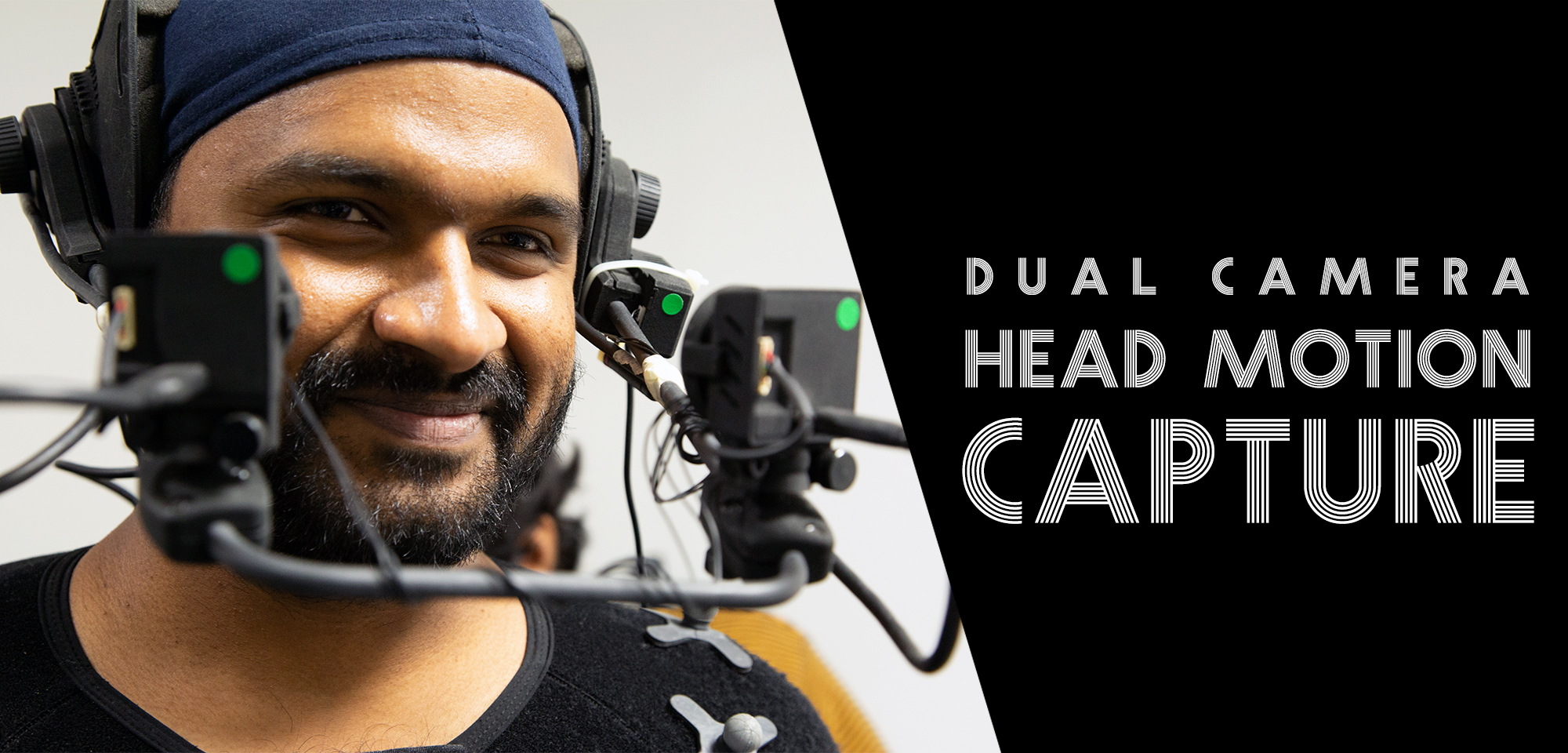 DUAL CAMERA HEAD MOTION CAPTURE
We have wireless headsets for live head-mounted camera stereo version from Dynamixyz, to capture facial expressions. We have separate rooms for ADR-style facial capture. Facial Capture adapts to every use whether it's for real-time, production, single-view or multi-view, VFX, Virtual Reality, Video games or event industry.
Dynamixyz solutions can be used for real-time Head Motion Capture. Their Performer tracking software has proved to deliver high-quality data and boost productivity significantly while adapting to any pipeline. The Performer Solution is Dynamixyz award–winning video-based facial capture and analysis solution only in COE.